Join the Conference call in praying for Oklahoma
Join us for our prayer call for the state of Oklahoma on
Wednesday nights at 8:30 CST
(605) 472-5573
Access Code: 789639#
Latest Message on Pearl Harbor Day
Blessed are you oh lord our God, King of the universe who has commanded us to hear the call of the shofar
Start with something small . . . it's bigger than you think
Do you want my resume or my heart?
I'm a wife, mother, sister, friend, teacher and daughter of a King. whose mercies are incomprehensible. I went to 16 different schools before 12th grade on two different continents. I have an MA in counseling and have worked with children and their families in residential, institutional and judicial settings for almost ten years.

My heart is to hear the voice of the Father and to do His bidding. Prayer is at the forefront of duties, love is the force of all good and mercy is the sustenance of life.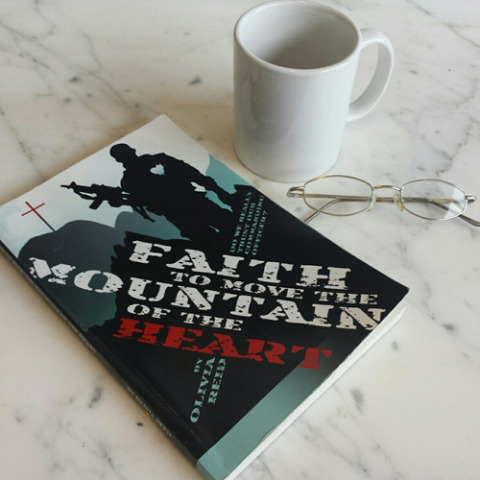 FAITH TO MOVE THE MOUNTAIN OF THE HEART
​This book will present a dynamic, compelling and biblical perspective to the believing community that will change not only your outlook, but your heart as you journey to the depths of God's heart.

​"Very thought-provoking book...a fantastic literary effort!"
Charlie H., Business Owner

Thank you for your donation. Your support will help us further the message of camaraderie, brotherly affection and support the army of God with encouraging messages of perseverance during these trying times as we serve our brothers and sisters in the body of Messiah and ultimately serve our Commanding Officer, the King of Kings. We also give a tithe on the increase and will help support the poor, the widow and the orphan. Thank you for your donation! Don't forget to sign up to receive emails and updates.

Shalom Alechem!